Find businesses on the go with TrueLocal on your mobile
Discover the best local businesses near you, save them for easy access and review your favourite businesses.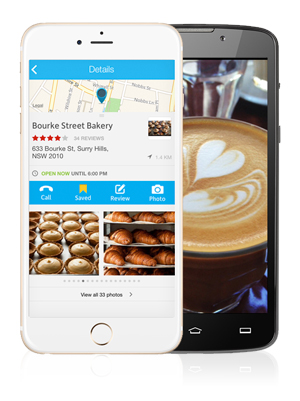 A quick look at our iPhone app
Find the best local businesses
Search your current location or any location in Australia and find local businesses. Find the best Australian businesses by distance, reviews and deals.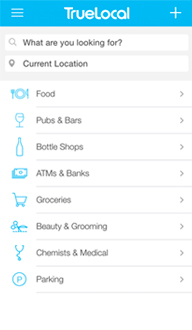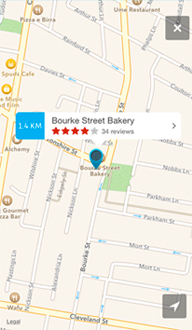 Quick access to businesses when you need it
Use one of the handy quick searches to find what you're looking for, or customise your home screen by adding your own search shortcuts. Have your favourite takeaway at your fingertips by adding it to your Saved list.