Getting Your Name Out There: The Most Shareable Types of Online Content
"Shareability" is one of those buzzwords that seem to be floating around a lot lately, and its power simply cannot be ignored. The more shareable your content, the more people it will reach, and the further your brand will travel. Here's a quick breakdown of the kind of stuff you should be posting.

Memes
Memes are in every nook and cranny of the internet these days, and for good reason. Everyone loves a good laugh, and memes are a fast, easy and highly shareable way to have one. You might be thinking that you're just not the type to create funny visuals, but the good news is that you don't even have to make your own! If you come across something funny that's relevant to your business or a good joke that revolves around any trending topic, it's all fair game. Pop it on your Facebook page and watch the shares roll in – just be sure not to post anything too risqué!
Videos
The amount of time we spend watching videos online has seen a surge of 27% year on year[1]. That means video is huge, and well worth producing. If you're not sure where to start, try a short, one-minute tutorial on how to do something related to your industry. For example, if you're a carpenter you might film yourself demonstrating how to sand back and polish an old cabinet. You could also film your team on the job, or even just upload some funny footage of everyone goofing around.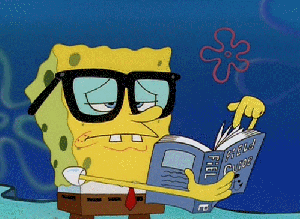 How-to guides
You must be brimming with juicy industry expertise, so why not use it to feed your online content? You can turn your knowledge into handy guides that'll really help your customers out, and stand a great chance of being shared beyond your immediate circle. Your guide can be in the form of a blog that you share across social media, or even a step-by-step image gallery. For example, if you're a hairdresser, you might do a quick blog on how to create a fishtail braid, with photos for each step. Think about the types of things your audience would like advice on (what do your customers ask you about most?), and remember to keep it short, snappy and free of technical jargon.

Opinion posts
So tell us, what are you passionate about? A thoughtful, heartfelt post has a high chance of doing the rounds on social media, so keep track of your thoughts and experiences to use as the basis for some quality content. An honest post about the importance of supporting local business could work well, as could an account of your personal business journey. You should steer clear of anything too contentious, of course, and keep it positive and motivational in tone. Also keep posts like this to a minimum (once a month or less), as you want them to be special when you do, and you don't want your social media accounts to become to your personal soapbox.
Trending topics
It's always worth keeping an ear out for trending topics, as they work in two useful ways: they're already in the forefront of people's minds due to their popularity, and they're more likely to be shared purely because more people will see them (Facebook pushes out trending topics to more of your followers). For instance, succulents are all the rage in the gardening world at the moment. If you're a landscaper, you could write a blog about how to care for and display different types of succulents, and share that on social media. It'll show your awareness of the latest developments, position you as a true expert in your field, and attract clicks to your website. Boom.
Amanda Hair Design's Facebook page has an engaging mix of videos, before-and-after photos, fun memes, and even special offers. What's more, they have a newsletter form right there in the sidebar, so that anyone who sees their content and enjoys it can sign-up to stay in the loop. That means the business can also re-market to them at a later date, increasing the likelihood that a follower becomes a customer.
For more advice on navigating the world of online marketing, head over to our business blog.
[1] Australian Multi-Screen Report
---
Now Anyone Can Advertise Online
From directory listings to website creation and advertising across top Aussie websites, we've got a digital PowerPack to suit your business and budget. Leave us your details and we'll get back to you.