The Top 5 Things to Consider When Building Your Website
A company website is the single biggest cherry in the online marketing pie, so you've got to make sure you get yours right. It's the first place that potential customers end up when they google your name, and your main tool in convincing them to get in touch. Use this handy checklist to help you put your site together properly.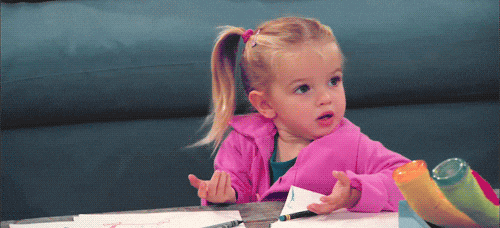 Which platform will you be using?
First, you'll need to decide which platform you're going to use to build your website. There's a whole range of options out there to suit all levels of tech savviness, so it really depends on how much experience you have. Beginners are best sticking with simple, intuitive platforms like WIX or you can try a True Local Website.  True Local's DIY website editor can handle all the basics you need to build a functional business website, including uploading and updating details, optimising for search engines, and mobile friendliness. Bundled with a True Local Priority listing, we ensure you not only have a fantastic website, but you're getting the right traffic delivered to it.
Your branding & design
Right then! Once you've chosen your platform, it's time to start designing. Use the colours in your business' logo to determine your colour scheme, and make sure to use no more than three complementary colours to avoid looking messy. Your font should be something clear and professional (Helvetica and Open Sans are good choices), and don't be afraid of leaving a bit of white space here and there for a cleaner design.
As for the site's layout, always keep in mind that you're aiming for a hassle-free user experience. Divide the site into easily accessible subpages (about 5 total pages for your site should do the trick), and place a method of contact (phone number, email, contact form, or booking form) on every page to make it simple for customers to contact you. Encourage potential customers to reach out by placing a 'call to action' on each page – something like "contact us today for a free quote!" should do the trick.

How to optimise for search engines
Once you've got an attractive, easy-to-use website, it's time to help people find it. Search engine optimisation (or SEO) is one of those terms that has a lot bluster surrounding it, but it's really just the process of tweaking your website to ensure that it ranks highly in online search results.
The best way to do this is simple: produce quality stuff. Pick a few relevant keywords (e.g. "24/7 locksmith Sydney" or "affordable kitchen renovations Melbourne") and sprinkle them carefully throughout your website's content. Use keywords naturally and appropriately, as Google will penalise you for "overstuffing". Google rewards useful, well-written, long-form content, so craft your webpages and blog posts for actual human beings to read.  There are plenty of tools out there to help you with your keyword implementation, such as SEMrush.
Another thing people forget is to name your images. Google can't "see" your image, as such, but it can read the keywords attached to them. Your image descriptions should literally describe what's in the image – simple! As a general rule, try to keep your image files smaller than 100kb. Larger images can slow down your website's loading times, which is another thing that Google has started to penalise. If your website is running slow, check here to see how you can boost its speed.

Mobile optimisation
More and more people are starting to consider themselves "mobile-only" internet users, which means that nearly all of their browsing is done through their smartphones and tablets. If you want to stack up to your competitors, you need to ensure that your website is built to run properly on mobile devices. It's all conductive to that good user experience we mentioned earlier, as nobody wants to read a desktop website squished awkwardly into a mobile screen.
Most web design platforms now offer templates that include mobile optimisation, and as a standard that should do fine for the vast majority of small businesses. For a quick check of how your website looks across different devices, head over to mobiReady and pop in your site URL.
Your key goals
The final point to consider is what exactly your website is supposed to achieve. This might sound obvious, but your specific goals will impact the design quite a bit. For example, is your main aim to get customers to contact you for quote enquiries? Make those call-to-actions nice and prominent. Do you want people to book your services through the website itself? Give them an appealing, easy-to-use booking form and encourage them to use it. Are you an e-commerce business that's going to sell products online? You'll need enough pages and subpages to display your products clearly, as well as effective online payment system, such as Shopify.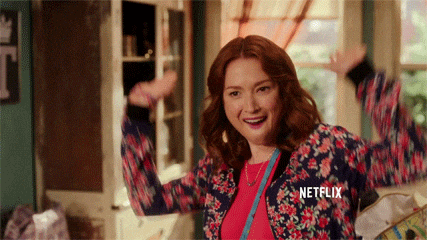 Just remember to support your goals with good design, and your website will be primed for success.
Let's bring it all together…
We'll finish up with an example of great web design in action: NS Landscaping. As you can see right away, the white-and-green colour scheme is smart, relevant to the business (green = plants) and pleasing to the eye. All information is readily accessible and well written. A clear list of services is presented on the homepage, which immediately lets people know if the company can handle their needs (wasting people's time is a good way to ensure they won't hire you). Each service links to its own page on the website, which is just one instance of the site's excellent navigation.
The homepage also features customer testimonials, which function like good word of mouth and convince new clients to give them a shot. Each page includes the company's contact info, and the dedicated contact page has its own online enquiry form. Another thing worth noting is their industry-specific blog, which positions the team as experts and provides plenty of quality content to boost the website's SEO ranking. And if you access the site on your phone, you'll see that it's very much optimised for mobile too. Top marks, NS Landscaping!
Are you looking for more advice on marketing your business online? Just swing by our business blog!
---
Now Anyone Can Advertise Online
From directory listings to website creation and advertising across top Aussie websites, we've got a digital PowerPack to suit your business and budget. Leave us your details and we'll get back to you.