How to Make Social Media Work for Your Business
Social media is an incredibly powerful marketing tool, but it requires a touch of finesse and savviness to really make it sing. Fortunately, 'Finesse' and 'Savviness' are two of our middle names, so here's a handy guide on being smart about business social media management.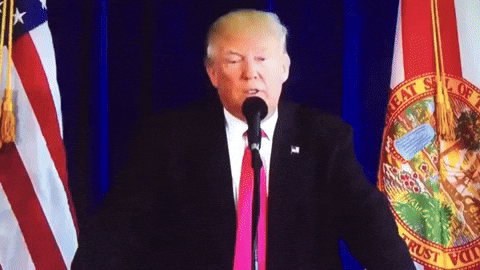 Choose your platforms
To start with, you'll need to figure out which social media sites you actually want to use. You don't need to be on every single platform out there, and you'll have a much simpler job if you pick the three or four most relevant ones and concentrate on mastering them. So, how do you go about choosing the right platforms for your business? Well, let's think about the services you provide.
For instance, if you're a visual business like a florist or renovation company, you'll definitely need an Instagram account to show off your workmanship. If you own a café that runs various specials throughout the week, Facebook is great for menu updates. If you deal with a lot of customer service queries, Twitter works well as a kind of digital customer service centre.
You should also consider exactly what you're trying to achieve out of social media. Do you want to boost your brand awareness and drum up more traffic for your website? Facebook and Twitter are useful for regularly linking back to your website, and you should make sure that all of your social media profiles display your website's URL. Are you trying to increase the number of customer reviews you receive to improve your search rakings and bring in new business? That's where sites like True Local come in.
Start by trying out one or two well-known platforms, so you can really focus on those and figure out what messaging works for your customer base. Once you've got the hang of it, consider branching out to different platforms, testing and learning with different types of content as you go along.
Schedule posts ahead of time
Since you're busy trying to, you know, run a business, it's fair to assume you've got a limited amount of time to spend messing around with Facebook and whatnot. But it's important to keep up a regular schedule of social media activity, as this keeps your followers interested and ensures that your brand remains on their minds. If other commitments leave you unable to maintain this schedule in real time, no dramas – there are lots of useful tools out there to help you schedule posts ahead of time.
Hootsuite and Sprout Social are designed to manage most of the workload for you. These let you see all of your platforms in one place, enable you to create and preview content ahead of time, and choose when you want each post to go live. They also feature sophisticated analytical software, which means you can track how well your posts are doing. More importantly, you can compare each post's performance to see what is and isn't working, and tweak your strategy accordingly.
Although you have lots of flexibility when it comes to posting these days, it's important to still check in quickly every so often throughout the day to make sure no customer queries go unanswered. After all, leaving a message unread could mean a potential customer goes to a competitor simply because they replied before you did.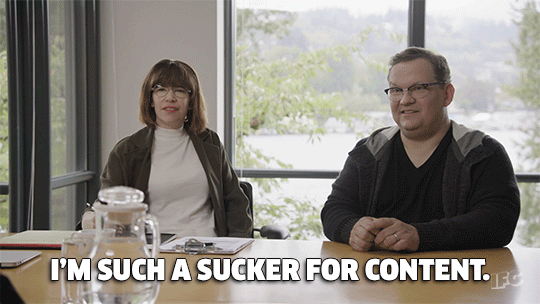 Mix up your posts
Nobody likes to see the same old stuff over and over again, and you should strike a good balance between text posts, links, photos and videos to get the most out of your social media platforms.
Thankfully, you've got a lot room to play around. You could publish an industry-specific blog post on your website and share it on social media ('Five Tips for Keeping Your House Cool This Summer' if you run an air conditioning business, or 'The Biggest Hair Care Mistakes Everyone Makes in Winter' if you're a hairdresser). You could also pose questions to your followers to keep them engaged, repost positive reviews of your services, or run a giveaway contest and encourage people to share it with their friends for a chance to win a product sample or free service. This stuff is all highly sharable, and will really help your spread your brand further.
Photos and videos are great for showing off your skills, and provide instant evidence for why people should hire you. Before-and-after pictures (a house you painted or a kitchen you made over, for example) are particularly effective, as are videos depicting your team on the job. You can also use visual media to have a bit of fun, such as pictures of the team Halloween party or a video of your staff's weekly table tennis competition. It's good to show the human side of your business, as this really encourages people to trust you enough to hire you. You never know what might go viral, so don't be afraid to have a bit of fun!
Of course, some platforms only allow one type of post (like YouTube and Instagram). That's not a problem, provided you're varying the content of each post. Make sure you're utilising your top-performing content from other platforms on those medium-specific spaces, and you could even try making exclusive content to give people more of a reason to visit them. If you run a dog grooming business, for example, why not set aside a selection of the cutest pictures for Instagram only? It's all about trial and error, so experiment with various ideas until you've found a good system.
Use all the networking tools at your disposal
The 'social' part of 'social media' is pretty important, and there are many ways that other people can make your job easier. Let's take hashtags, for instance. They're no longer just a Twitter thing, and have taken the online world by storm over the last few years. Utilising popular hashtags for your posts is a neat little way to make your posts more discoverable. With the right hashtag, literally anyone could stumble across your post and share it on if it's worthwhile. A good hashtag should be short and sweet, and ideally evoke some kind of emotional response. If possible, keep them topical for maximum exposure (#YOLO, are we right?), but steer clear of anything too political or controversial. It never hurts to be funny or witty, too.
Another good trick is reaching out to other businesses for mutual benefit. If a similar business to you has done something you like or you just want to share the love, try tagging them in a Facebook post or following them. They may well follow you back or even share your post, and therein lies the beauty of follower growth.
Track your links
Remember, despite the usefulness of social media platforms, you should also give some love to your main website. This is where customers can learn the most about you, book your services and/or buy your products, so you should always be thinking about how to encourage people to pay it a visit. You should frequently link back to your site in your social media posts, and it's a good idea to keep track of which posts generate the most clicks on your website's URL. Google Analytics is good for understanding traffic sources as a whole, whereas Bitly can help you easily shorten your links and track how much traffic individual posts have garnered. You can also use Bitly to track how many clicks were made on a link from one of your posts, even if that link isn't to your own website.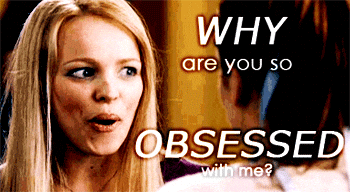 Click-through rates don't always match up to comments, likes and so on (i.e. someone might click on and read your blog post, but not comment on it, or vice versa), so tracking the number of clicks on your post links is just another way to help you better understand the types of content your followers want to see.
We hope this helps you in your social media efforts, and please do drop by our blog sometime for more handy tips.
---
Now Anyone Can Advertise Online
From directory listings to website creation and advertising across top Aussie websites, we've got a digital PowerPack to suit your business and budget. Leave us your details and we'll get back to you.